Saadat Hasan Manto died on 18th January, 1955 in Lahore. Sixty five years after his death, Manto remains relevant to our times. His legacy shines on with his 22 collections of short stories and multiple collections of essays, personal sketches and plays.
In the last few years, there has been a significant surge in the number of biographical movies produced in Bollywood. But, most of these movies are either based on sport-persons or social achievers. In the filmography of Hindi movies, there haven't been any works on the lives of artists, writers or musicians. It's not something that's specific to Bollywood. As a society, we don't celebrate our artists. we don't look at their lives to gather information about the times they lived in.
Actor and Director Nandita Das, in her directorial venture, Manto, has added variety to these biographical movies. Set to release on 21st September, Manto is a biographical drama film about Saadat Hasan Manto, written and directed by Nandita Das. The film stars Nawazuddin Siddiqui in the title character of Saadat Hasan Manto.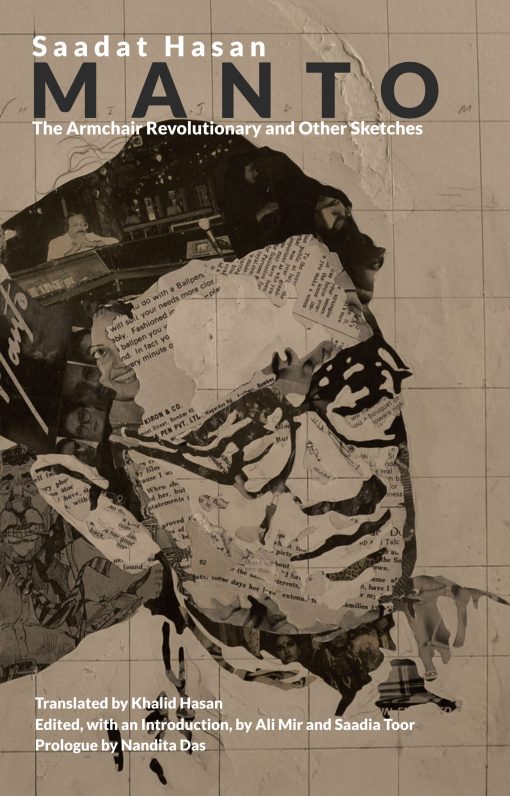 At LeftWord, we have published a collection of sketches by Saadat Hasan Manto with a special Prologue by Nandita Das. Titled The Armchair Revolutionary and Other Sketches, the sketches offer a vivid and intimate portrait of people, including film stars, and bring alive social history as only Manto can write it. We interviewed Nandita Das for our blog with questions on the movie Manto, the relevance of Saadat Hasan Manto to our times and her experiences in directing this movie.
Nandita, the discussions on films based on famous people from the past involve the phrase 'relatability factor'. Manto is largely unknown to the younger generation of today. Why should young people know about a man like Manto? Will the figure of Manto resonate with young people?
Manto's story remains very relevant to the times today and the struggles that we all face. We continue to grapple with issues of freedom of expression and censorship, struggles of identity and belonging. I think young people will connect to the story because in the end, it is a human story of struggle and courage and the will to speak out and be your own self – something we all struggled with in our youth (and beyond, for that matter!)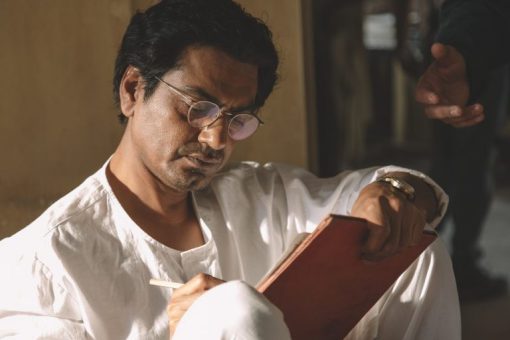 When you announced the movie, you wrote in a Facebook post that you had nursed the idea of making a film on Manto for more than ten years. Why did it take so long to finally make the movie?
I needed to feel emotionally and creatively equipped to handle a subject so vast and layered, to be able to do it justice. Earlier, I wanted to make a film on Manto's short stories. But it was only in 2012, when lots was written about him and his essays got published in translation, that I decided to make a film about his life. And the more I read and researched, the surer I was of the relevance of Manto in our times. I don't think I 'chose' to make the film. I felt compelled to tell the story. But how difficult it was going to be, was revealed rather slowly! But by then there was no turning back. I had mounted the tiger!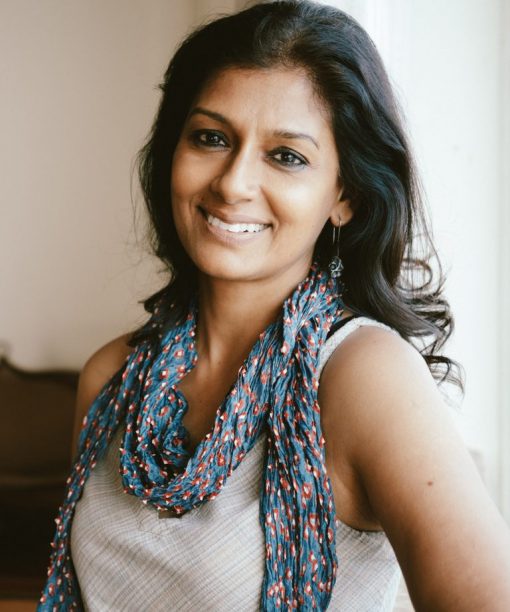 You talk about the unconditional support from Manto's grandniece Ayesha Jalal (who, as a historian, has also written a biography on Manto) and his three daughters. Tell us about your research for the movie.
The whole process of researching and writing was time consuming and hectic but that's what formed the backbone of the film.
I feel fortunate that I had the opportunity to speak at length with his daughters and his grand-niece, the eminent historian Ayesha Jalal. Ayesha's book, Pity of Partition – Manto's Life, Times, and Work across the India-Pakistan Divide, and the one she wrote on Manto's centenary along with Manto's youngest daughter, Nusrat Jalal, were some of the first gifts I got from the family. Manto died young, at 42, so very few are living who had actually met him. There were, however, two people who did: one is his sister-in-law, who also features in the film, Zakia Jalal, and the other was Mr. Intizar Hussain, a well-known Pakistani writer, who passed away recently. I spent time with all these people, and of course Manto's daughters, and through the process of this film, got close to them. Manto, the husband, the father, the friend – these relationships I could only understand through the important nuggets these individuals shared with me, which no book would have been able to give me.
It took 4 long years of research, many books and people's inputs, several drafts of the script, for me tell this story. One that seems most relevant to our times
Manto was quite progressive in his views on women and in is writings in general, especially for his time, which led to quite a lot of trouble for him. Can you tell us a little about that?
Manto was almost synonymous to progressive literature in his time, though he had a tenuous relationship with the Progressive Writer's Association. How ever one chooses to label Manto, one cannot argue that he lived his life on his own terms, with no care for social dogmas. He was irreverent and had an irrepressible desire to poke a finger in the eye of the establishment, often with sharp humor. He was tried six times for his "obscene" writings, both in India and Pakistan. The women in his stories were complex and richly developed, but he reserved his most nuanced and sympathetic gaze for sex workers. He turned thugs and tangawallahs into protagonists and saw the extraordinary in what many would see as banal, unacceptable or unworthy of attention. When questioned or challenged on his choice of subject matter, Manto would often retort: "If you cannot bear my stories, it is because we live in unbearable times."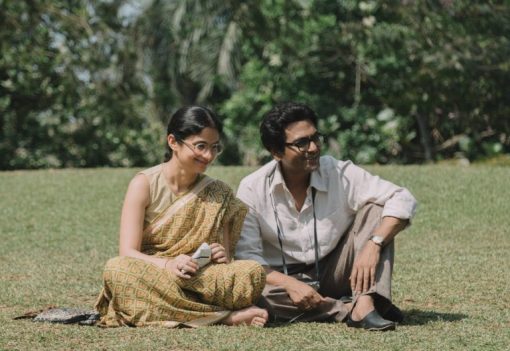 Meghna Gulzar, in an interview for her movie Raazi said that recreating the 1971 locations in 2017 was the most difficult part of the shoot for her (especially recreating the Rawalpindi Market of 1971 Pakistan in the Indian Punjab of 2017). How difficult was it for you to recreate the 1940s and how did you achieve it?
One of the toughest parts of making Manto was recreating Bombay and Lahore of the 1940s in the midst of modern-day clutter on a budget that did not permit extensive visual effects or too many elaborate sets. I had done several recces to find the right locations, before I even found money for the project. I found some incredible locations hidden in narrow gullis, Irani cafes in the most unexpected places, and homes that have been frozen in time. Of course, there many that we loved and could not shoot – too expensive or people were too scared to allow shooting etc. We also couldn't shoot in Lahore as we had initially planned so we had to find it in India, but that is a whole other story! This journey of finding the right locations was special because it allowed me to go back in time and discover places I would have otherwise never seen.
What about Manto resonates and connects with you?
It is Manto's fearlessness and deep concern for the human condition that I have always felt most deeply connected to. No part of human existence remained untouched or taboo for him no matter how controversial. For him, the only identity that mattered was that of being a human. Manto's faith in the redemptive power of the written word, through the hardest times, resonates with my own passion to tell stories. In some mystical way, I feel I am part of that hopeful legacy! Through him, I feel I am able to kindle my own conviction for a more liberal and compassionate world. I feel there is a Mantoiyat, in all of us – the part that wants to be free-spirited, courageous and outspoken.
---