Two Young Girls from India and Pakistan Sing each other's National Anthems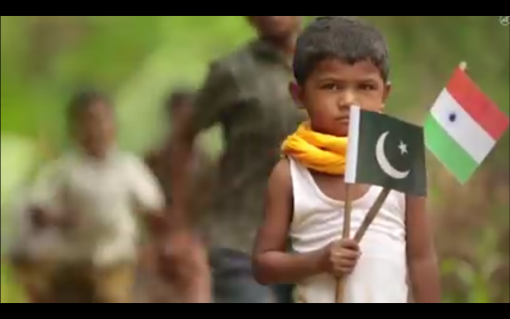 On the occasion of 72nd Independence Day of Pakistan ( 14th August) and India (15th August), Members of the 25-year-old Pakistan-India People's Forum for Peace & Democracy (PIPFPD) released a video on YouTube. The video has two young girls from Indi and Pakistan singing each other's National Anthems.

The video titled "Two Nations, Two Anthems and One Dream," is produced by friends of Media Collective-Delhi, for PIPFPD. "The video brings together two young girls, singing enthusiasts, who are singing each other's anthems not only as a tribute to the cause of freedom and liberation from colonial rule – but also for the cause of peace in the sub-continent. Their unadulterated awe for the cause blinds the small pronunciation mistakes they make while singing in languages they don't speak, which is among the most beautiful diversities of the region. We hope you celebrate freedom, peace and reiterate democracy in India and Pakistan, singing along with our young champs and sharing this work of young friends of both countries," PIPFPD said.
---