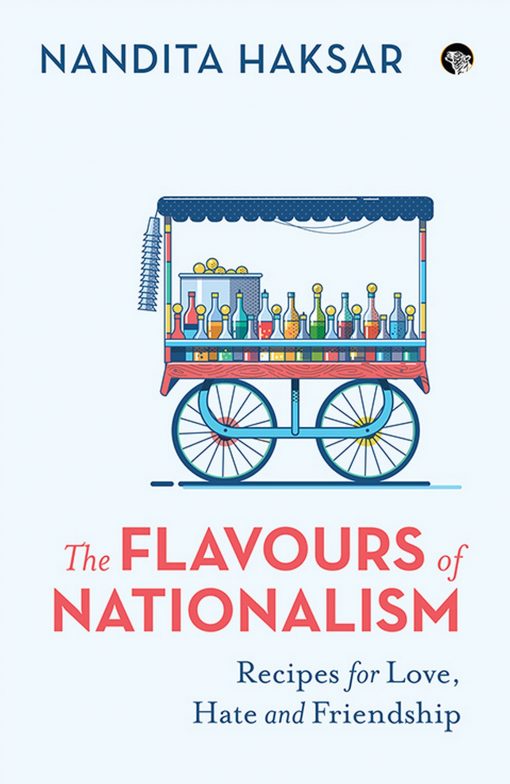 I have known Swami Agnivesh from the days of the Emergency; he always looked tall, handsome and in control dressed in his resplendent saffron robes of a Hindu ascetic. Once at a meeting when I started speaking in English he scolded me and said :you know Hindi, speak in your own language." On another occasion he gave me a lecture on the need to meditate and yoga. I know he did not approve of meat eating, let alone consumption of beef.
Once Swami Agnivesh and I found ourselves in Bangkok; we were staying at the same hotel and he was upset that there was nothing vegetarian on the menu. Even the vegetables were fried in lard. I remember teasing him and saying "Swamiji, I thought you believed that the world is one family so why can't you eat the same food as the Thais?" After closely cross examining the waiters I found the only thing that Swamiji could safely have without violating his commitment to vegetarianism was a pilau cooked in pineapple juice.
I know Swamiji is deeply nationalist; and I remember how he led a procession to stop rioters from burning homes of Sikhs in 1984. He took up the cause of bonded labourers and was always ready to lend his name to any cause which he felt would strengthen democracy in India.
So here is an example of a tolerant Hindu Swami, a man practicing his religion and yet he is beaten up by goons who accuse him of being anti-Hindu.
Swami Agnivesh was recently attacked by people, he alleges were members of the youth wing of the Bharatiya Janata Party. Earlier, in 2015, he took on Vishwa Hindu Parishad chief Pravin Togadia over his comments on how Muslims alone are to blame for cow slaughter in the country. He said: "The Hindu display of devotion towards cow is so fake and flimsy that thousands of cows are left to roam on the streets to rummage from the stinking garbage…It is sinister to use the cow issue to fan communal politics and to polarise votes on Hindu-Muslim lines."
The electronic media reported that Swami Agnivesh was beaten but they failed to ask the pertinent question why was a Hindu Swami a threat to the Hindutva family. By not asking the question they missed an opportunity to pose the right questions to the viewers.
The attack on Swamiji, a practicing Hindu exposes the nature of Hindutva ideology.
The liberal, secular minded people in the country have failed to raise the fundamental political question with regard to the link between the efforts to ban beef, impose vegetarianism and promote cow milk and the belief system of the Hindus. The liberals have either asserted what historians have maintained that in the past our ancestors ate many kinds of meat, including beef. And every citizen in the country has the right to choose what he or she wants to eat.
But I believe the politics of food is much deeper. How can our nation be so deeply divided on the basis of the food people eat? How can millions of our fellow citizens, the tribals and Dalits be denied their right to equality, dignity and self respect because they eat beef, pork or dog? And why do those who refuse to sit and share a meal with their fellow citizens be accorded a higher status?
In order to answer these questions I decided to examine my own understanding of food; and my own attitudes towards various cuisines in India. I had thought I would be writing a light hearted book, to make people laugh but as I went deeper and deeper I found that the politics of food was a key to understanding so much about India. I discovered that Gandhiji, the father of our nation, in his youth had advocated separate dining for different castes but then he began to advocate inter-dining and inter-marriage. But Ambedkar, the father of our Constitution was against inter-dining and inter-marriage as ways to integrate society.
The absurdity is that we as a nation actually debate the efficacy of whether we should or should promote the diea that we should sit together and eat; but we do not examine the deep rooted prejudices and institutions which prevent us as citizens of India from sitting together and eating.
The gau rakshaks and the lynching are symptoms of something far more deeper and more sinister; some have even called it food fascism. The question is how do we move from condemning individual acts of violence to arriving at a collective understanding of the politics of food? Is the human rights discourse sufficient to counter the discourse of food fascism?
I have not necessarily answered all these questions; some of the questions came up after I had finished writing Flavours of Nationalism recipes for Love Hate and Friendship.
Perhaps the book will contribute a little to our understanding the politics of food; at least it hopes to raise the right questions…
---