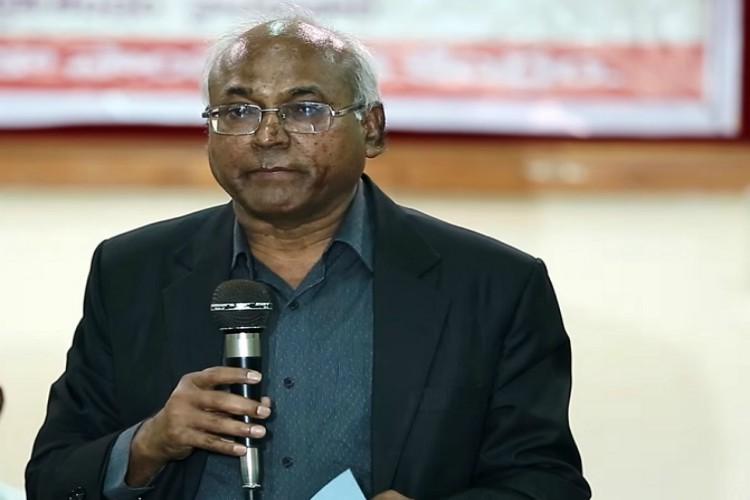 One of the recurring accusations of the recent Arya Vysya agitators and their associate Paripurnanada Swamy, a hater of St. Mother Theresa and Christian human service, against me is that I have a Christian agenda behind my writing. This is absolutely false. I have some academic association with an organisation called the Good Shepherd Society that established an English medium school in my village Papaiahpet, Chennaraopet Mandal, Waragal (rural dist) in 2002. This school provides English medium education from LKG to 10th class in that remote village. All most all the students are SC/ST/OBCs.
I requested this organisation to establish such schools in late the 1990's where, the poor can study English medium within in the village across the nation. I interact with my village students, parents and see that they are taught reasonably good English, mathematics and also the dignity of labour.
For this purpose I wrote "Dignity of Labour in Our Times'', a book around their own parental tasks. There are 376 kids are studying there this current academic year. This organisation runs 107 such schools with an intake about 27,000 kids from SC/ST/OBC and minority background in very remote villages in the country.
From my village school four kids have got into medicine, few got into NITs, and many are in good engineering colleges. But for that school they would not have dreamt of accomplishing and completing such courses and neither they could have studied with a confidence. The society charges a fee ranging from Rs 3,220 per year for LKG and Rs 5,260 for Class X per year. The SC students of the village pay only Rs 1000 per year. Hence they need help from outside. They mobilise such financial help. I have nothing to do with it or its management. I only give academic advice.
One Mr.Albert Lael, who worked with this organisation established one such school in his own village, Kaukuntla, Devarkandra Mandal Mahabub Nagar (dist) and managed to put his own mother as principle. It appears that he wanted take over the school for himself and thereafter developed some problems within the organization. Anyone can compare both Papaiahpet and Kaukuntla schools. Lael and Jerusalem Mattiah who mediated the vote for note (Revanth Reddy case) started a campaign in association with Paripurnanada, who attacked St. Mother Theresa as a person of 'low' or 'loose' character (women's trafficking character), and who was also anti-Dalitbahujan and anti-English education for the SC/ST/OBCs in the villages. This is a dangerous trend. English Education for the SC/ST/OBCs is my long term commitment.
These forces which educate their children in urban Christian schools in English medium have no right to accuse me. Any harm unleashed on these village children's English medium education is nothing but crime against humanity.
---