Pankaj Tripathi: A Work in Progress
It is a muggy evening in Kandivali with the dying sun still lighting up the living room near Manori creek. There's a reluctant charm in Pankaj Tripathi, who's wearing a blue tee and pale grey trousers. He swiftly moves across the room and slides open the windows. He stands there, looking outside. "Please come and have a look. I bought this apartment for this view."
He sits cross-legged on the bare floor. "I like sitting on the floor. Chairs suffocate me." The Bihari is about to turn 40 and wears it well. His neat moustache and fit body make him appear much younger. Over the last decade, he has played truly memorable characters on screen; the ruthless butcher-gangster in Anurag Kashyap's Gangs of Wasseypur (2012); the reticent railway employee in Neeraj Ghaywan's Masaan (2015); the wily security guard in Fukrey (2013), and many more.
The trappings of Hindi cinema's glamour elude him. He lives with his family in the suburban neighbourhood of Charkop. "Mumbai is expensive. I bought this apartment a few years ago on a housing loan. It is the only EMI I pay. I hate this 'EMI culture' of living beyond one's means." His performances are seldom verbose and make use of silence. But today he is gregarious, even rages about the trolling of his friends and colleagues on social media.
"I hate it when people are trolled for their opinions. Actors aren't apolitical. They can't be. Politics and art and society are umbilically tied to each other. Swara Bhaskar and Mohammad Zeeshan Ayyub were abused when they wrote about their dislike for Narendra Modi and his policies. The freedom to express oneself is intrinsic to a democracy. I didn't have any aim in my teens. I too could have been one amongst that faceless, nameless mob that trolls. There is a lot of unemployment. I don't know what's happening. It's sad. It's painful."
Tripathi too rooted for the BJP in the early 90s. "I attended RSS shakhas in my village. Later, when I came to Patna for my higher studies, a lot of my time was spent mobilising students for the ABVP. I was a hardcore supporter of RSS and its ideology back then. This was 1991. I didn't know that a massive polarisation was happening across this country. I was unaware. It was only when I became friends with students from other political parties with diametrically opposite ideologies, started reading literature outside the RSS-prescribed list that my belief in that ideology crumbled. I read Muktibodh, Paash, Renu, Premchand. It was liberating. I started watching street plays and after watching a proscenium play, I howled. That was the beginning of this journey."
This leads to a discussion of Tripathi's early years in Belsand, a village in Gopalganj district of north Bihar. His father was a farmer who doubled up as the village priest to conduct weddings and other important functions. "My father was quite liberal. He was a priest who never prayed at home. There were no idols or pictures of God in our home. He considered conducting rituals his work, his profession. It didn't matter whether he believed in those rituals. It's like being a butcher who's vegetarian."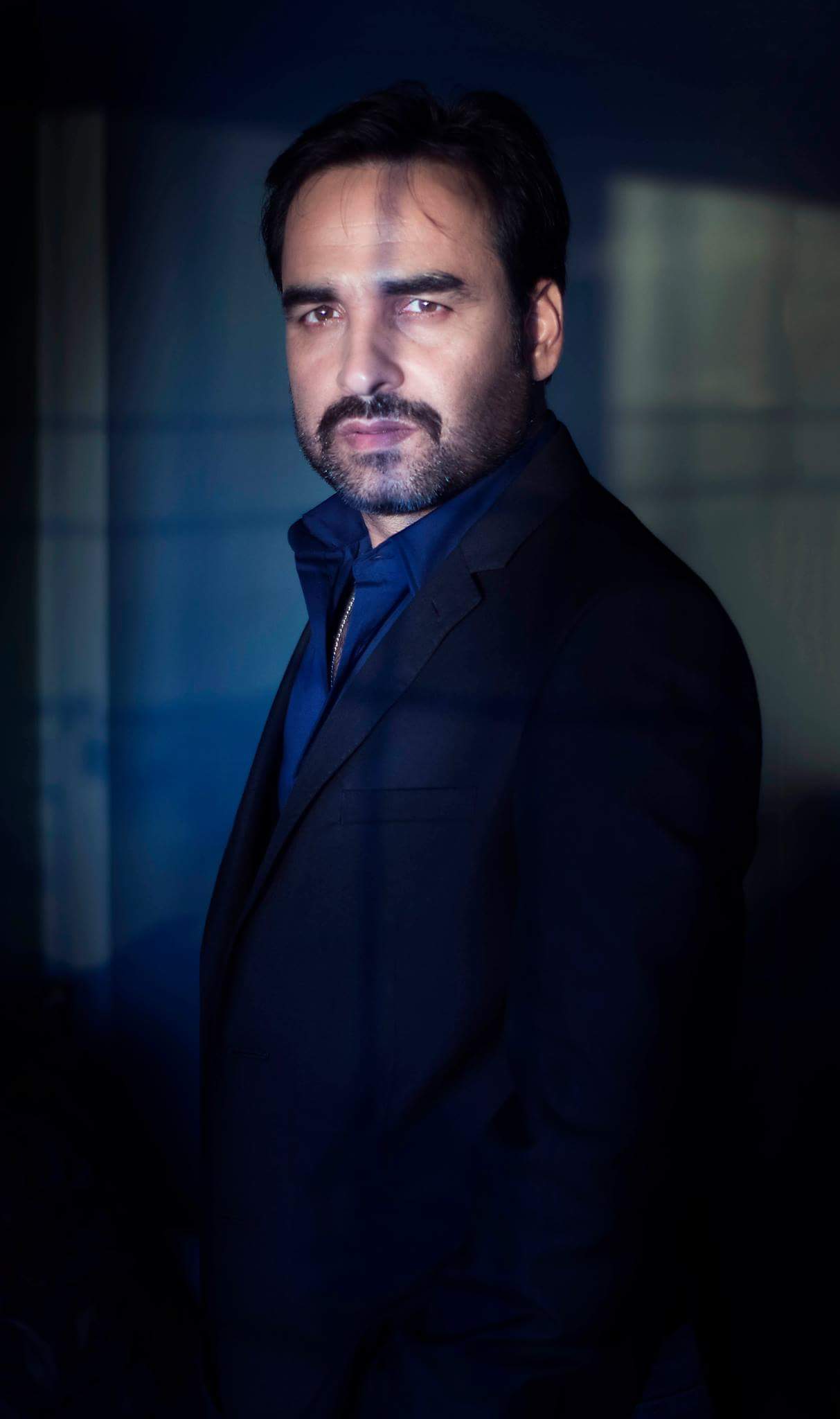 His wife and daughter have gone out. "The education I received then is better than what my daughter receives here. I was a sportsman, an athlete. The village allowed physical growth. Today the schools in Mumbai look like shopping malls, centrally air-conditioned with manicured gardens and all. We ran and swam and played kabaddi. I am irritated when I see my daughter wasting her energy on TV and mobile phones and computers."
He doesn't paint a romantic picture of village life. "There were problems. Living there was a struggle. Though we didn't look at it like that. That was the only life we knew. It does harden you up. It makes you stronger. No wonder, Biharis form the largest chunk of migrating labour force in this country. They go anywhere and everywhere. They will sell puchhkas, ride rickshaws. They work hard and rarely crib about difficulties because there's nothing much to lose. There were other issues in the village. Casteism is big. My rigid attitudes transformed with my time in theatre and NSD. I was a vegetarian but now I eat anything and everything."
He did Hindi theatre in Patna for five years after which he joined NSD. "I joined NSD in 2001. It was a huge culture shock. There were girls drinking and smoking. I hadn't seen anything like it before. I felt gutted. In a few days, I made peace with it and decided to enjoy myself. I too started drinking and smoking. Institutions like NSD and FTII are important. This prevalent culture of skill-based training and not teaching social sciences is a farce. It's very much what the British did. They trained Indians to be draftsmen and not architects. I too was caught in that dilemma of theory and practice. Acting is not all about practice. Reading Stanislavsky, Natyasastra, the works of Shakespeare, Chekhov, Gorky are as important as learning kalaripayattu and spending time on the stage. A holistic approach is necessary. I regret not realising this back then."
Tripathi feels an actor needs to receive three kinds of training; physical, vocal and mental. "My time spent in sports trained me physically. It made me agile and flexible. The mobilisation that I did for ABVP taught me all about public speaking, where to take a pause, when to deliver your funny lines etc. The time spent in NSD was one of mental growth; the exposure to literature, discussions on politics, interaction with seniors and the teachings of legendary teachers like BV Karanth. All of it makes me who I am today. I am not a self-made man."
He loves theatre more than cinema and tried his hand at Hindi Theatre in Patna post-NSD. "I wanted to do theatre. Theatre gives me real joy. I tried directing a play there. There were so many bureaucratic hurdles that I gave up. I couldn't put my head down and please people day in and day out for grants. It was quite frustrating."
He packed his bags and came to Mumbai. The early days were tough financially. "I was married by then. My wife worked as a teacher and took care of the basics. Mumbai is crowded. Everybody with a decent physical appearance thinks of becoming an actor. You don't need any qualifications to become an actor. You can't become a neurosurgeon or an engineer just because you feel like it. But you can become an actor. That's a problem. I feel it's like any other profession. Anybody who wants to become an actor should get trained, learn the craft. You don't necessarily have to go to an institution to learn acting. It is about spending time. It's about being sensitive."
He started doing ads and television. There were small roles that kept coming his way. His portrayal of Sultan Qureshi in Gangs of Wasseypur was a breakthrough. The roles offered to him these days are mostly characters set in UP-Bihar. "My diction has been a huge problem. That's one issue that has constantly limited, geographically, the kind of roles I am offered. They are mostly "bhaiyyas" from UP-Bihar."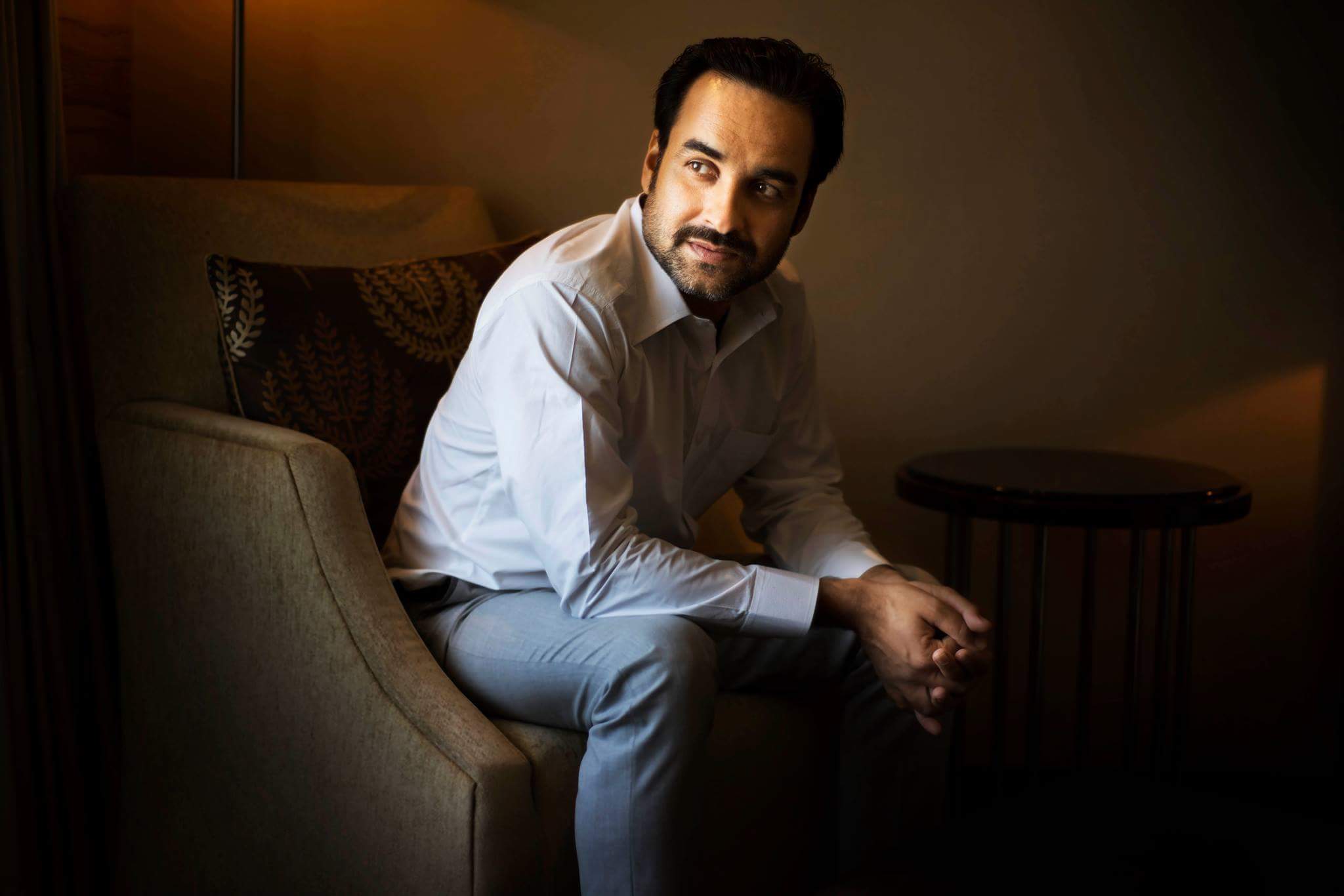 Tripathi had a clear distinction between the roles he does for money and those for creative satisfaction. This distinction is being breached now. "There are a few films like Dabbang 2, Singham Returns that I did for commercial gains. I have an EMI to pay. But now I want to do commercial projects not just for money but for a greater appeal. Every now and then, I feel lost. I don't know what I am doing. It's like corporate culture. They pay you a heavy salary and you don't think about anything else. You go out to the pubs on the weekend and drink loads of alcohol. I too do that. Some films offer so much money that I stop thinking. I drink. But when the effect of alcohol recedes, I return to my senses with a realisation that I may be killing myself as an actor by doing such projects. I don't know how to strike a balance in a way that I am financially secure and don't have to compromise on my creative impulses and ethics."
Tripathi is open to all kinds of roles but he won't play a character who rapes a child. "I want to play complex characters. But acting isn't my first love. My primary concern is my family. I am not a strong person from inside. I am quite vulnerable. Though they keep casting me as strongmen. If I try playing such a role, where I have to rape a child, I will lose my mind. You live with a character you play. Acting helps you explore yourself. I am not up for such explorations."
He doesn't watch many films and has recently started watching some classics. Waheeda Rehman impressed him a lot. He is a keen observer of everything that happens around him. He gets irritated by advertisements of soft drinks.
"The biggest problems we have today is consumerism, globalisation and the pressures of the market economy. It's hard to find characters in real life these days. Everybody is slowly turning into a product. A homogenous product! The gestures, the mannerisms, the appearance, the likes, the dislikes of a boy from Bandra and a boy from Bettiah is gradually becoming the same. It's dangerous. Today Amitabh Bachchan, "the superstar of the millennium", is not an angry young man anymore. He is an ever-smiling salesman. Nobody is free from the clutches of this behemoth. Every independent endeavour is slowly taken over. The nexus between the forces of the market and the governance of a country is getting stronger by each passing day. I don't know where we are going. Are we moving forward or backward? Or are we moving at all? I don't know."

Killers, gangsters, teachers — whatever the gig, he tries to nail it for them. He derives great pleasure when he gets his job right. "There's nothing like entertaining folk." This year has been particularly good for him. Pankaj Tripathi played Kehri Singh, a Jat land mafia man albeit with his diction issues intact, in a dark thriller drama Gurgaon. He is a work in progress, something rare in our times of finished products.