Karwan-e-Mohabbat Concludes in Gujarat but a Lot of Work Remains to be Done, Say the Organisers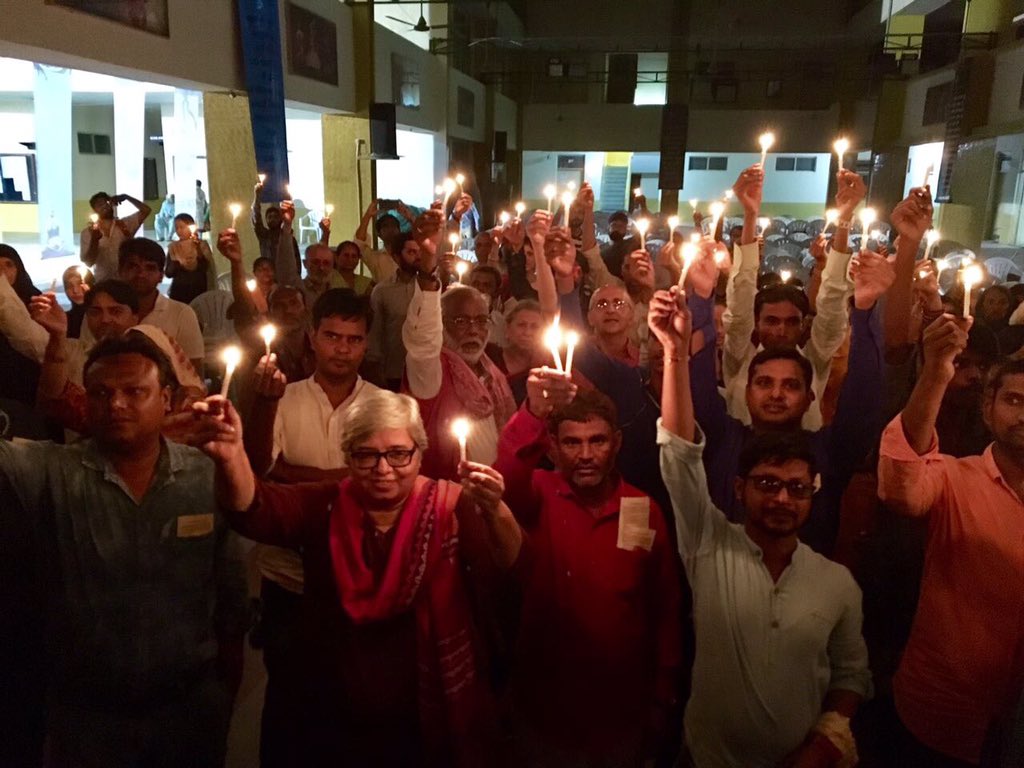 Caravans of Love
Maaz Bin Bilal
After Harsh Mander and Suchismita
To breathe of your breath, not to die in love.
Rebellion must be all, defy in love.
Sameness is the bane of this life,
To difference I go, to test and try in love.
What are my limits? The test of your patience,
I can wage holy wars, why cry in love?
Ethics of the other, all pleasures for myself,
Accept, commit, care, comply in love.
To see this world with not two but four eyes,
When revelation's all your sky in love.
The faults of the moon, the heat of the stars,
Forget desire, dream to fly in love.
Lead caravans of love, touch people's misery,
Love's bonds, love's politics—love, love, love, love—
Go on, forget your I in love.
---
Extending solidarity to the families of victims of communal hatred, Karwan-e-Mohabbat (Caravan of Love), the all India campaign for peace concluded its 28-day journey, at Mahatma Gandhi's birthplace in Porbandar on October 2. The caravan, led by activist Harsh Mander and John Dayal, was inspired by Mahatma Gandhi's teachings that love should conquer hate.
After successfully completing the journey in Assam, Jharkhand, Karnataka, Delhi, Uttar Pradesh, Haryana, Rajasthan, Madhya Pradesh and Gujarat, the caravan gathered in Gujarat. Mander and Dayal paid tributes to Mahatma Gandhi on his 138th birth anniversary by recalling his lifelong work for communal harmony and Hindu-Muslim unity. They also recalled the last few months of his life where he undertook the walk for communal harmony in Noakhali when the entire country was enveloped and ripped apart by hate from the partition. The team has collectively pledged to keep the light of love alive and work for justice.
Taking inspiration from Bhagat Singh, Abul Kalam Azad, B.R. Ambedkar and M.K. Gandhi, the caravan also stood for justice, secularism and democracy. While many opposed Gandhi over his stance on caste, Mander said: "On this, I find myself entirely with Ambedkar, who believed that untouchability is not an aberration of caste but is intrinsic to caste and that social equality and fraternity requires not the reform but the demolition of caste."
Embracing Gandhi as the bravest fighter for an India built on the foundations of love and mutual respect and goodwill, Mander added: "I thought often during our travels of what we believe was Gandhi's finest hours, the last months of his life. Think of it. A million people had died in Hindu-Muslim riots, the country had been torn apart in a frenzy of hate, trainloads of people were slaughtered in trains travelling in both directions, and angry refugees were returning in millions from what is now Pakistan with terrifying stories of communal bloodletting, loss and betrayals. And yet amidst all of this Gandhi still had the courage to speak unwaveringly of love, unity and equal citizenship as the only legitimate basis of Indian nationhood, as he walked alone in places where hatred was at its pinnacle, like Noakhali and the country's capital Delhi, which were smouldering with hate."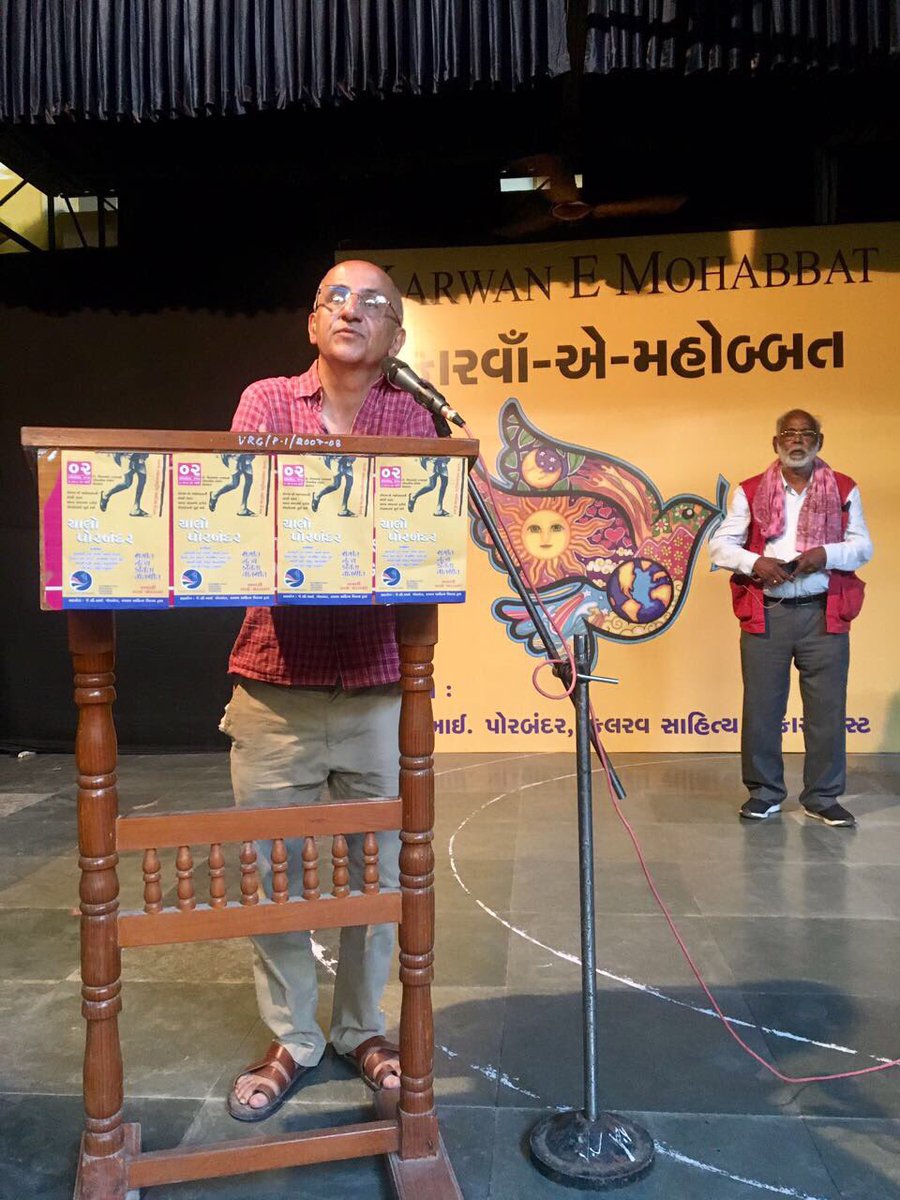 The journey of the caravan began in Assam on September 4, by visiting the two families whose teenaged sons had been labelled as cow thieves and were lynched. The caravan moved to Jharkhand and Karnataka as a part of the first phase. The second phase started from Tilak Vihar, in the colony of the widows from the 1984 anti-Sikh carnage, in Delhi on September 11. From that day onwards, the team continued its journey by bus to meet the families of victims. They also visited the families of Mohammed Akhlaq and Pehlu Khan along with others.
Till date, the caravan has visited more than 50 families who have lost their kith and kin to hate lynching, caste violence, targeted attacks by police, and witch-hunting. Spreading the message of love and tolerance, the team offered solidarity and atonement.
Raising the slogans "Jai Bhim! Jai Gandhi!" the caravan will continue their journey. "The Karwan will not end in Porbandar. Its members will continue to journey to old and new sites of hate violence, with the same objectives of solidarity, atonement, justice and love. It has much work to do. For justice and for healing the families whose lives we touched," said Mander.

---