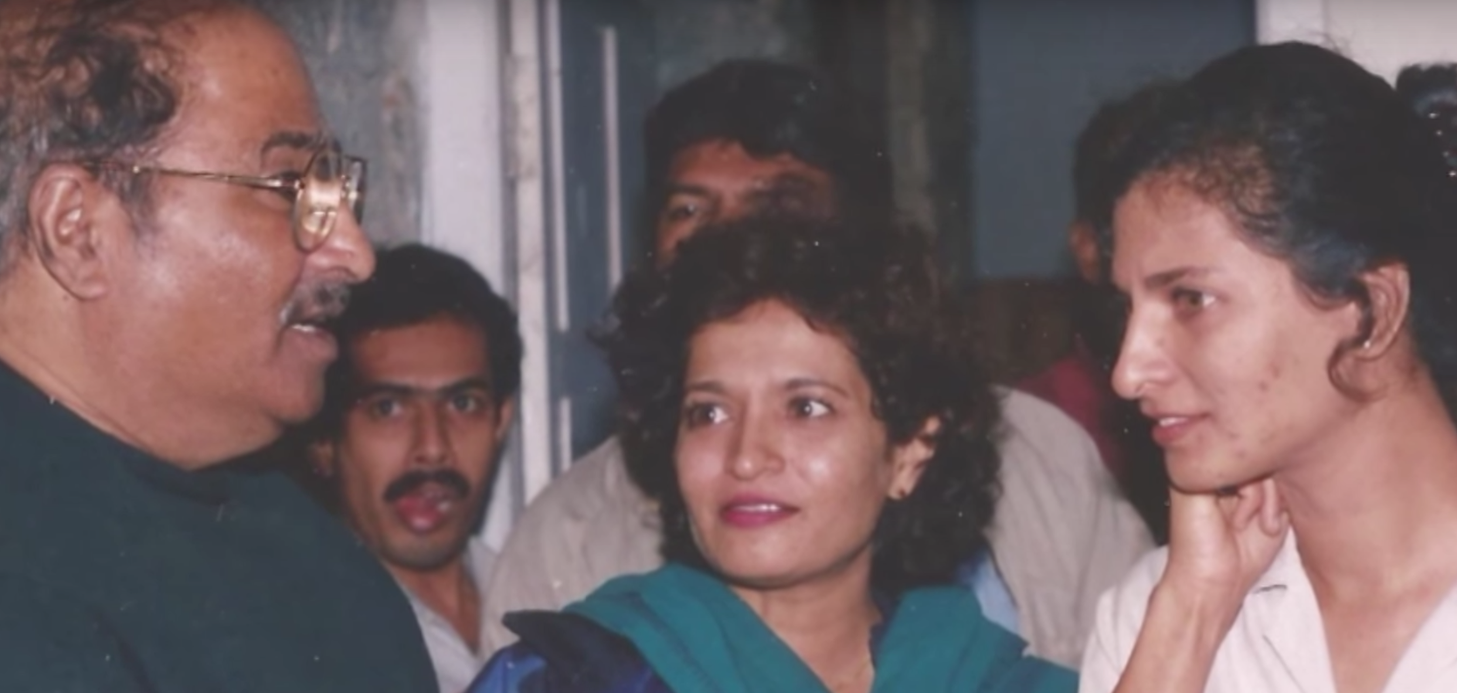 Gulalai Ismail, a courageous Pashtun human rights activist from Swabi, Pakistan and Gauri Lankesh, a strong critic of right-wing Hindu extremism, campaigner for women's rights, and campaigner for the rights of Dalits are declared as the winners of the 2017 Raw in War Anna Politkovskaya Award for women human rights defenders from war and conflict.
In a press release issued by the organisation, RAW in WAR has paid sppecial tribute to the courage of Jamalida Begum(Myanmar/Bangladesh) as a brave voice refusing to be silenced.

On 5 October 2017 Thursday , RAW in WAR (Reach All Women in WAR) celebrates the courage of Gauri Lankesh, a brave Indian journalist and human rights campaigner, and Gulalai Ismail, a courageous Pakistani human rights and peace activist.

Ahead of the 11th anniversary of Anna Politkovskaya's murder on Saturday, October 7, RAW in WAR honours Gulalai Ismail and Gauri Lankesh with the 2017 Anna Politkovskaya Award for their courage to speak out and to defy extremism in the context of violence and armed conflict in their countries, for which they suffered death threats and Gauri paid for it with her life. Gulalai opposes Islamic extremism in Pakistan and Gauri – the Hindu extremism in India. A month ago today, on 5th September 2017, she was murdered when entering her home, in an attempt to silence her voice.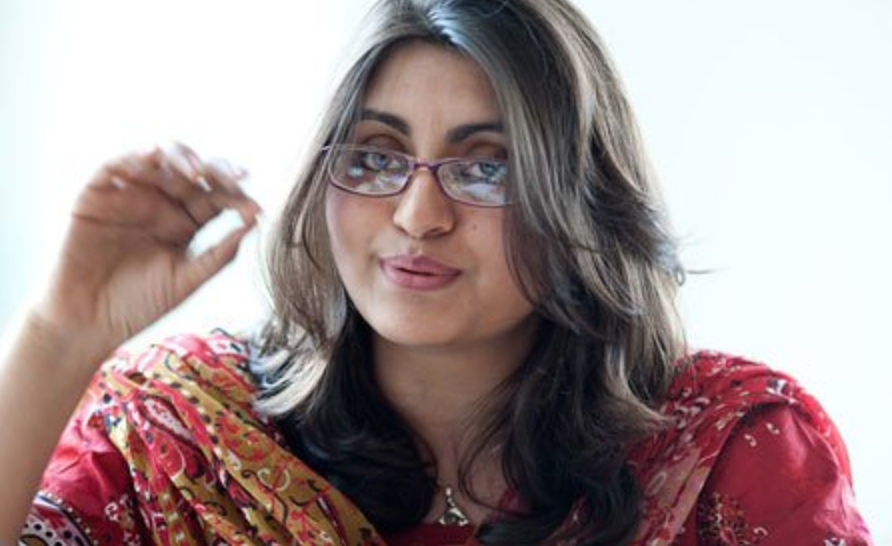 The Raw in War Committee was deeply humbled by courage shown by courage by Gauri Lankesh. She became the voice of the marginalized and oppressed communities in India and fiercely opposed religous extremism and violence by putting herself in danger. While Gulalai Ismail's tireless work and determination to build bridges for peace and to promote peaceful resistance to the Taliban, by encouraging more women into politics – despite the dangers.
The Anna Politkovskaya Award 2017, paid a special tribute to Jamalida Begum, Baron Judd of Portsea, a member of the 2017 Award Nominations Committee, said:

"Amidst all the disturbing violence and repression, not least of journalists, which is increasingly prevalent, Anna Politkovskaya remains a heroic example of courage and integrity. I am glad to salute Gulalai Ismail and the late Gauri Lankesh together with Jamilida Begum as brave champions of Anna's cause. In doing this I also salute the countless individuals who are victims of oppression, tyranny, torture, sexual abuse and disappearances, wherever this occurs."
Gulalai Ismail, at the age of 16 in 2002, founded Aware Girls with her sister Saba Ismail, aiming to challenge the culture of violence and the oppression of women in the rural Khyber Pakhtunkhwa area in the north west of Pakistan. Driven by a passion to challenge the inequality, intolerance and extremism, they began running workshops to provide girls and young women with leadership skills to challenge oppression and fight for their rights to an education and equal opportunities. Malala Yousafzai was an attendee of Aware Girls programmes in 2011.

On Gulalai Ismail receiving the 2017 Anna Politkovskaya Award, Malala Yousafzai, student, activist, Malala Fund co-founder and 2013 Award winner, said:
"I am proud to support my sister Gulalai Ismail, a fearless advocate for girls' education and equality in Pakistan.
Through Aware Girls, Gulalai is training young women to advocate for their rights. Her work is fostering the next generation of female leaders in our country.
Despite discrimination and danger, Gulalai is continuing her fight to see every girl to go to school. She has been my friend for many years and I wish her congratulations on this distinguished honour."
Gulalai has been repeatedly threatened for her activism. Aware Girls was listed as one of five "agents of the CIA" in Pakistan. On May 16, 2014, four armed gunmen attempted to force their way into the family home, shouting and looking for Gulalai Ismail who had been delayed by lost baggage at the airport, which saved her life. Social media campaigns called Gulalai a foreign agent, "Western puppet," and atheist after her international recognition as a youth leader, which ignited threats of violence and hatred against her. Despite the threats and danger faced by her and her family as a result of her activities, Gulalai continues her work in Pakistan.
In 2010, Gulalai set up the Youth Peace Network, which works to strengthen the capacity of young people as peace activists in their communities. The Youth Peace Network was a response to what Gulalai saw as the increased 'Talibanisation' of young men and women and the vulnerability of young people to militants in the North-West of Pakistan. In 2013 she set up the Marastyal Helpline to give advice and assistance to women at risk from, and victims of, gender based violence. Despite the dangers she is facing, in 2016, along with partners, Gulalai set up "Pak-Afghan Women Peace Network" which is a network of women peacebuilders from Afghanistan and Pakistan working towards countering radicalisation. The network is bringing together women peace builders from both countries working towards lasting peace in the region.
On accepting the award, Gulalai Ismail said:

"I am honoured to receive the Anna Politkovskaya Award, an award dedicated to Anna; a woman of great courage and bravery. A woman who refused to be silenced. I am accepting this award because just like Anna, I am also refusing to be silenced by adversity, violence and extremism. Speaking out for our rights and speaking out against religious extremism is our fundamental right, no one should have to choose between the right to Speak and the right to life.

While I receive this award wars, gun violence, and genocides continue in many parts of the world. Refugee camps are becoming homes to millions of people. People are getting denied their right to self-determination. New brands of religious extremist organisations keep on emerging, with every new brand beholding much more severity of violence. The world seems to be in its darkest period, but I want to tell you that no matter how dark the world is, there is HOPE as well. Hope in the form of Jamalida Begum from Myanmar, who is a brave survivor of rape by the Myanmar security forces, and despite threats to her life she Spoke up and refused to be silenced. If there are conflicts, there are brave women too and this award is not only my recognition as a person, but a recognition of all those brave women who have spoken out, even if the cost was intimidation, threats and murder.

Thank you to RAW in WAR for letting me share this award with another incredible woman from India, Gauri Lankesh who just like Anna, was killed for speaking truth to power. While I receive this award, India and Pakistan complete 70 years of their separation, and you are reminding to the world again that even today we have similar hopes, aspirations and struggles. That love is greater than divides."
Gauri Lankesh, a senior Indian journalist and activist, just like Anna Politkovskaya, was shot dead outside her home in Bangalore on 5th September 2017 in order to silence her voice and her critical reporting and activism.
Gauri Lankesh was known as a fierce critic of Hindu nationalist organisations in her state of Bangalore and in 2016 was convicted of defamation for a piece accusing members of the Bharatiya Janata party of theft. She was appealing against the decision. Gauri Lankesh was sympathetic to the Naxalites, or Maoist rebels who have long waged war against the Indian government and she fought hard to bring them into the mainstream and was involved in the reintegration of former rebels. She told the Indian website Newslaundry last year that the "rabid hate" directed at her online had made her fear for the state of free expression in India. "Unfortunately, today anybody talking in support of human rights and against fake encounters [extrajudicial killings] is branded a Maoist supporter," she said. "Along with that, my criticism of Hindutva politics and the caste system … makes my critics brand me as a Hindu hater. But I consider it my constitutional duty to continue – in my own little way – the struggle of Basavanna [a 12th-century Hindu philosopher]."
Gauri Lankesh wrote in her editorial on the occasion of the 10th anniversary of her newspaper "Gauri Lankesh Patrike":

"When the world and hence the reality is divided along the Class, caste and gender lines, objective journalism could become another way of self-deception. When truth is partisan, the journalists also need to take sides. My journalism is with a purpose line, the journalism pursued during the freedom movement by the leaders of the National Movement. No journalist can become a real journalist in this era of Corporate capitalism and ascendant Right wing forces, unless he becomes activist journalist- at least in the mindset."
RAW in WAR also payed a special tribute to Jamalida Begum, a brave Rohingya survivor of rape by Myanmar security forces, currently a refugee in Bangladesh, who, in 2016, spoke out about her own rape and that of three other women in her village and continued to denounce their treatment publicly, at severe personal risk.
Jamalida Begum played a significant role in drawing the world's attention to the grave human rights violations being committed against the Rohingya population, including sexual violence committed against Rohingya women and girls, in Myanmar. She is a Brave Voice Refusing To Be Silenced and joins a growing RAW community of women survivors and activists who speak out against atrocities and violations against civilians in conflict zones around the world.
Announcing the winners of the 2017 Anna Politkovskaya Award, Leila Alikarami, 2009 Award winner from Iran and a member of the 2017 Award Nominations Committee, said:

"It is very important to acknowledge Jamalida Begum as a Brave Voice Refusing To Be Silenced. It is crucial at this moment to shed light on the situation of Rohingya women. Many women from ethnic groups like Rohingya Muslims, women from conflict zones, from countries that are in war like Syria, Yemen and Palestine are fighting for peace, human rights and justice. They put at risk their lives. They have lost their loved ones. We cannot imagine the gravity of their pain. But what we can do for them is to give them a voice, is to support them by making their stories known, by sharing their pain and by contributing to their cause."
The awards will be presented to the winners in March 2018 in London at RAW in WAR's 'Refusing to be Silenced' event, part of the 2018 Women of the World (WOW) Festival at the London's Southbank Centre.
RAW in WAR calls on the government of India to investigate Gauri Lankesh's murder fully and impartially and to bring her murderers and those who ordered her murder to justice. RAW in WAR also urges the government in Myanmar to end the killing of the Muslim population and the sexual violence against women and girls in Rakhine state immediately. RAW in WAR calls on the government of Bangladesh and the international community to provide the necessary protection to refugees from Myanmar in Bangladesh, including to Jamalida Begum and her son and father. On the anniversary of Anna's killing, RAW in WAR also calls on the Russian authorities to protect human rights defenders from attacks and violence and bring all those responsible for Anna Politkovskaya's murder to justice.
---