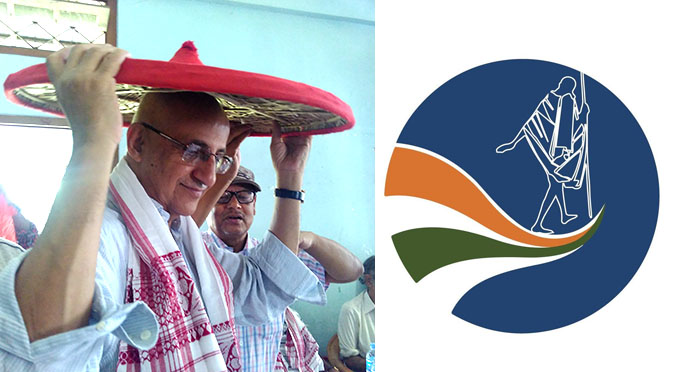 Image Courtesy: eclecticnortheast
The Karwan e Mohabbat from 12 September 2017 will travel through four states, meeting families who have been destroyed by hate violence.
We gathered in the morning at Ummeed Aman Sneh Ghar at Qutb, travelled to Rajghat to pay tribute to the memory of Mahatma Gandhi, and then to Tilak Vihar, where the widows of the 1984 Sikh massacre were settled more than three decades back.
For a Karwan that seeks to reach out to those who have survived hate attacks to offer solace and solidarity, it was important to remember an older painful history of communal and caste massacres through the 70 years of India's freedom. The largest of these brutal massacres was in Delhi in 1984, in which more than 3000 Sikhs were massacred on the streets of Delhi. 33 years have passed since, but the working class widows of the massacre who were settled here continue to grapple painfully with memory, penury, and their children with mental health and drug problems. What rankles them all these years later is also the deliberate subversion of justice, as few of their attackers and fewer of those who organised the carnage have been punished.
In the large gathering that greeted the Karwan at Tilak Vihar, all of this was recalled by many speakers. Many of the residents of Tilak Vihar had written cards with messages and hung them on strings. In one of these, a 1984 widow wrote that she wished that no one should ever have to suffer the way she has. People said that they worried deeply about the rise of hate violence all across the country. They hear of men attacked, savaged and burnt in their homes and on streets, and this brings back frightening memories of 1984. They called resoundingly for a country in which people of different faiths live together with love and peace. Many singers and poets sang hauntingly of love and peace. Children of Tilak Vihar also danced and sang.
In the end of the evening writers, journalists, students, film makers, photographers, lawyers, social workers, teachers, priests, health workers and scientists joined the meeting. They sang one song about love together, ate langar at the gurudwara, and then set out late in the night for the next halt at Shamli in Uttar Pradesh.

---