Writers, Academics Respond to Gauri Lankesh's Murder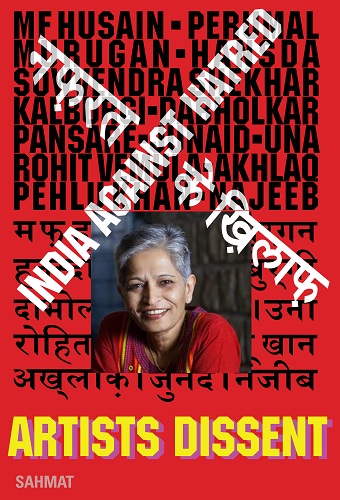 Image Credit: Ram Rahim
Now it is the turn of Gauri Lankesh. After Dabholkar, Pansare and Kalburgi they turned their guns towards this fearless woman who would not fall in line like many who did. Shooting down of a voice of reason may have been a valiant act of cowardice accomplished by the militant brigade of fundamentalists. But as a passionate advocate of Free Speech I have an answer in the negative to the question- 'Will Gauri Lankesh' heinous killing silence the voice of reason?'I am certain that the voice will now be heard more fiercely than ever.
It is shocking to know how the fundamentalists are getting emboldened. Going by the pattern of killings it should not be difficult for the investigators to pin down the perpetrators. As long as the members of Sanatan Sanstha, who are the prime suspects in the earlier crimes are not dealt with severely, such crimes are bound to continue. The apathy, more appropriately the blind eye turned by the rulers towards such incidences is also disgusting. I hope the public pressure that is being building up will compel the Government to bring the culprits to book. While expressing sympathies to the dear and near ones of Ms Gauri, I strongly condemn the killing.
Damodar Mauzo
The brutal murder of Gauri Lankesh, a commited journalist and the fearless daughter of an equally fearless writer P. Lankesh, reveals how the clan of the so-called Hindutva brigade is advancing uncontrollably. In this diabolic frenzy of Rightist forces, Karnataka seems to be competing fast with pseudo- progressive Maharashtra. While Hindi literary world is celebrating the birth centenary of a great Hindi poet Gajanan Madhav Muktibodh who tirelessly fought against fascism throughout his life, we are reminded of his classic poem 'Andhere mein ' wherein he strongly advocated to fight against fascist forces accepting all dangers involved in the freedom of expression. Gauri Lankesh was a glaring example of facing all risks in this battle.
We will never forget you and your mission, Gauri ji!
Chandrakant Patil

---