It is Gauri after Kalburgi. The claims of ongoing investigations of the muders of Narendra Dabholkar, Govind Pansare and M M kalburgi, now, has got another murder of yet another dissenting voice. A senior journalist, Gauri Lankesh was shot dead outside her residence in Bengaluru.
Dr H S Anupama and Basavaraj Sulibavi spoke to Indian Cultural Forum, and recollected their association with Gauri. Anupama said "akka akkane" (Sister is sister). Speaking of Gauri's role in mobilisation against communal forces in the state, Anupama noted that Gauri strived hard to bring all the dissenting voices in the states together as she believed that it's the only way to fight the forces that they were against. Basavraj Sulibavi also remembered her as a "fearless voice" of Karnataka.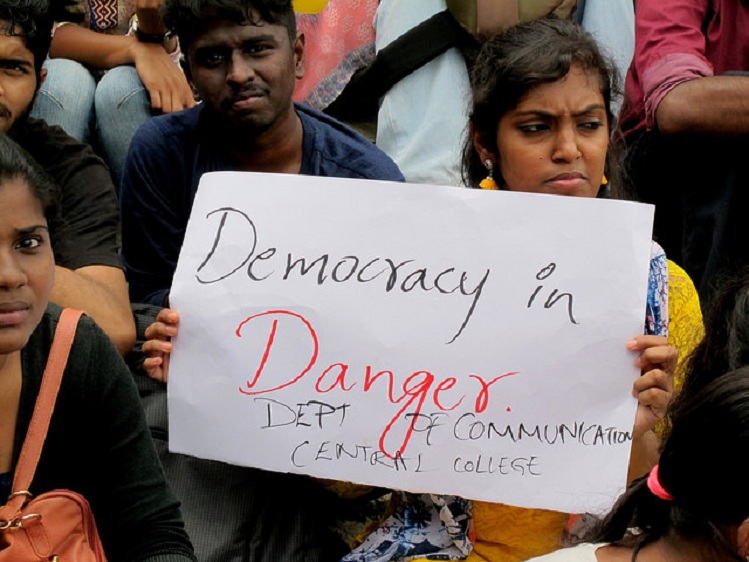 All images from the protest meeting in Bengaluru on the 6 September/Image courtesy: Newsclick
Both Anupama and Sulibavi noted that the government of Karnataka was aware of the possibility of the murder, just as it was before Kalburgi's murder. Anupama pointed at the harassment Gauri was facing on the social media, and the death threats that she had been receiving. Sulibavi questioned the government of Karnataka for not providing protection to the journalist.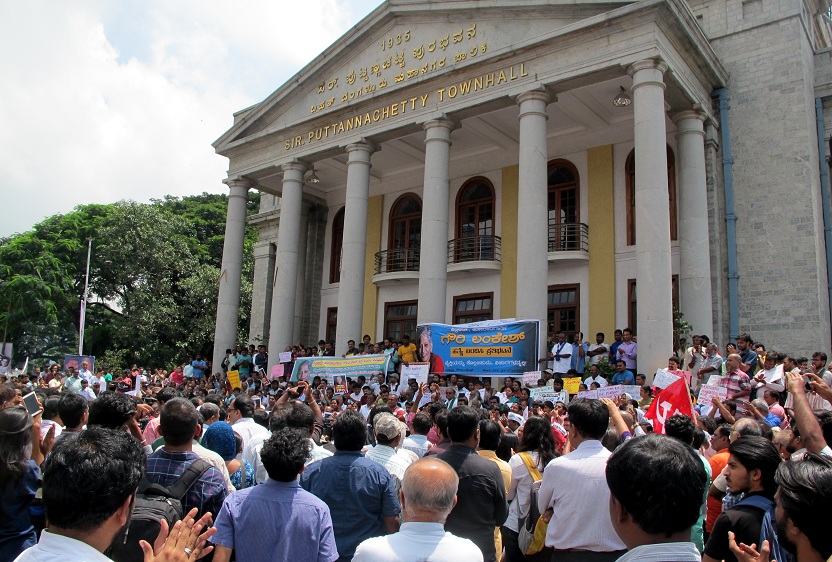 Social media is buzzing with the reactions of anger, and obituaries for Gauri. While some have called it an attack on dissent, some have called it death of democracy. Anupama, who considers social media as the space to learn about the increasing intolerance, shared a post she came across in social media. The post described the murder of Gauri Lankesh as a "time for celebration, and it is time to distribute sweets". Angered and disgusted by the similar kinds of reactions, Anupama asks, "What kind of a culture celebrates and not mourn a death? I wonder if these people are human at all. This, anyhow does not shock me when being rational is a slang".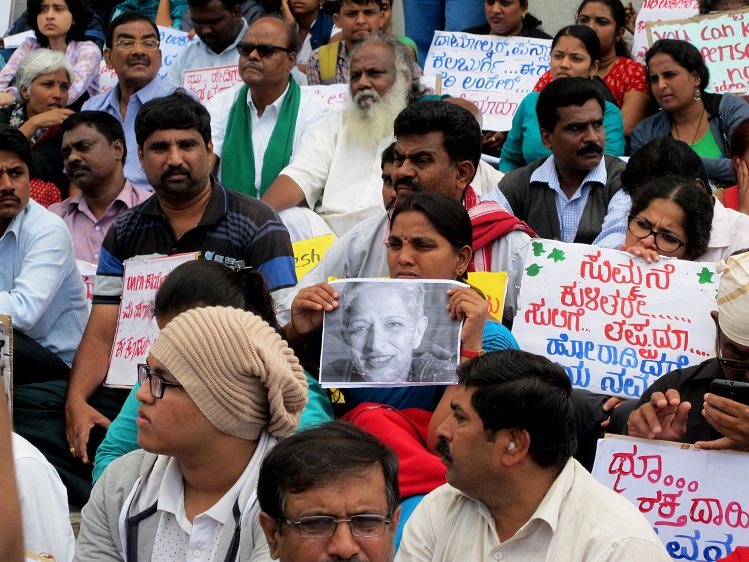 The fact that Dabholkar, Pansare, Kalburgi, and Gauri were murdered in the same manner, revelas the ideology behind the murders. The propagators of rational thinking, voices of dissent, and pro-democracy are being targeted. Sulibavi called this a murder of democracy. He held both the state and the central governments accountable for these murders. He asked, "Why does our Prime Minister Narendra Modi not talk about terrorism inside the country when he is so keen to talk of terrorism in the world?"