Janaki Ammal was One of the First Women Freedom Fighters of South India who was Imprisoned by the British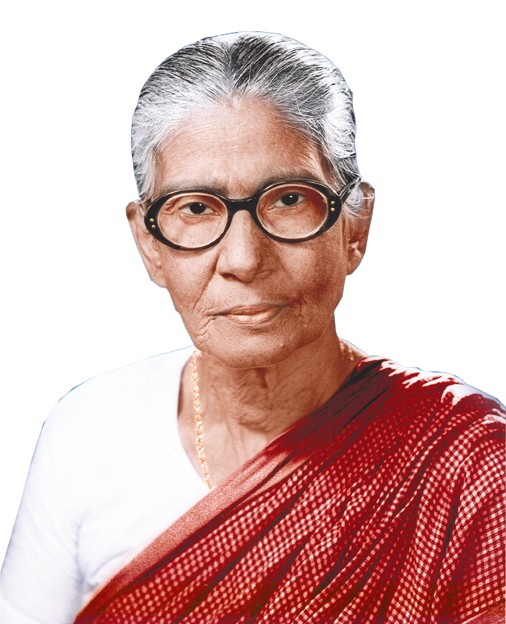 Portrait of K. P. Janaki Ammal / Image Courtesy: CPI(M) Image Blog
One of the first women in South India to be arrested by the British, K. P. Janaki Ammal, born in 1917, was already an accomplished performer when she was twelve-years-old. Her early life was spent in penury. She lost her mother when she was eight and was brought up by her grandmother. As an eighth-grade school drop out, she joined the theatre company Palaniappa Pillai Boys Company as a singer for a salary of Rs. 25 per month. Later, she went on to become the lead actress and earned over Rs. 300 per performance.
When untouchability was prevalent, Janaki chose to pair with S. S. Viswanathadas on stage, even as many women artistes hesitated to act with him citing his caste. She married Gurusamy Naidu, a harmonium player from the same troupe. As she got more involved in politics, she spent her theatre earnings on the people. She was first arrested in 1930 while giving a performance in Tirunelveli and served jail for a year. Her rising interest in politics and the freedom movement restricted her acting as she began to dedicate her time and money to social service.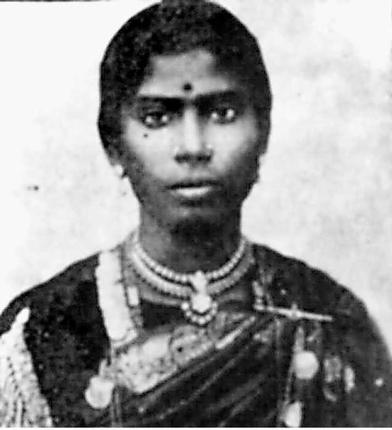 Janaki Ammal. Image Courtesy: Kaliraja Thangamani's Blog
Janaki Ammal joined the Congress Party as a member in 1936 and served as the office bearer of Madurai Congress Committee. She was known for singing patriotic songs in the party meetings. Slowly she grew in stature becoming an important speaker. She subsequently joined the Congress Socialist Party. When the Congress men of Madurai refrained from giving a reception to Netaji Subhas Chandra Bose when he visited Madurai, Jananaki Ammal took part in the reception. She met communist leaders P. Jeevanandam and P. Ramamurthy at Batlagundu. Inspired by the Communist philosophy, she joined the Communist Party in 1940. She was arrested for taking part in the anti- war propaganda work under the Defence of India Rules.
Many agitations for regularization of wages for mill workers, farmers and the labour class were organised by Janaki Ammal. She visited villages on foot gathering people's support for the cause. The villagers around Thuvariman, Sholavandan and Thirumangalam are said to identify the communist party as 'Janaki Amma katchi' (Janaki Amma's party) even today.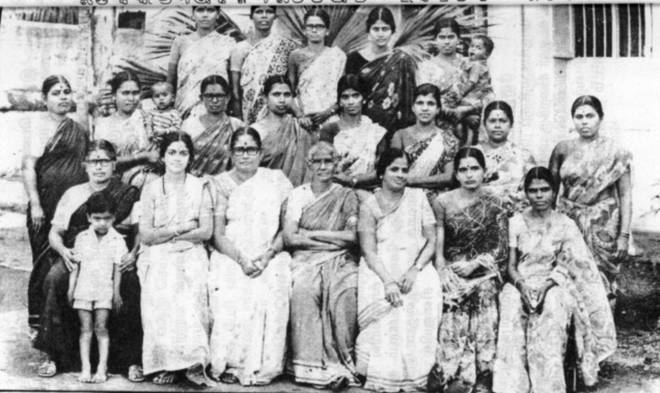 Jankai Ammal (seated in the middle, front row) seen with member of Tamil Nadu Democratic Women's Association.Image Courtesy: The Hindu
Along with Paapa Umanath, Janaki Ammal founded the Tamil Nadu Democratic Women's Association in 1974 and became its first President. Her speeches on women's liberation and empowerment and gender equality shaped up new ideals in the minds of people. She was instrumental in introducing many women into politics.
As a mark of protest, Janaki Ammal declined the freedom fighters' pension and 'thamarai pattayam'. On the other hand, during the Emergency she went to the extent of selling all her jewels and silk saris to feed party cadres. She was elected to the State Legislative Assembly from the Madurai East constituency in 1967. This great leader spent her last days in the CPI(M) party office, then located on Mandayan Asari Street. Repeated jail terms and hard work deteriorated her health and she died of asthma on 1 March 1992.
---