For the students of Gujarati-medium government schools, error-free textbooks remain a distant dream since 1999, and then again in 2014, when the Dinanath Batra text books were introduced. Now the latest gaffe, is that the standard IX Hindi textbook addresses Jesus Christ as a demon. The blunder, which appears in a chapter on the 'Teacher-student relationship in Indian culture context,' has put the state government in a quandary as the new academic session is just round the corner.
The textbook prepared by the Gujarat Council of Educational Research and Training (GCERT) is published by Gujarat State School Textbook Board (GSSTB). The matter came to light after advocate Subramaniam Iyer posted a photograph of the contentious chapter on a social media site on June 3, the issue has created an uproar among the Christian community, which has demanded the withdrawal of the textbook.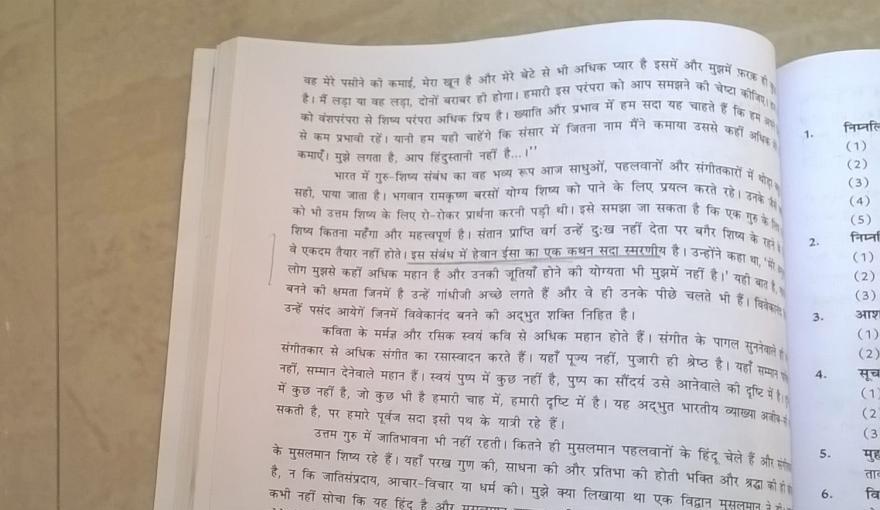 An Ahmedabad based daily brought the error to the notice of state education minister Bhupendrasinh Chudasama, he said the error will be rectified. The contentious line reads: 'Iss sambandh mein haivaan Isa ka ek kathan sada smaraneeya hai' (In this context, a statement of demon Christ is memorable).
Commenting on the error, Father Cedric Prakash, a human rights activist, said, "The fact that Jesus has been denigrated in a school textbook speaks volumes about those who have been given the responsibility of shaping the minds, character and future of children. It is also reflective of the mindset of those who are governing us today. Those in power and their cronies seem bent on destroying what is sacrosanct in the Constitution of India: the non-negotiable fact that justice, liberty, equality and fraternity belong to each and every citizen of India. That India is a secular, socialist and sovereign country." Father Prakash added the current dispensation has no qualms in denigrating and, even, exterminating minorities, Dalits, and tribals.
Dubbing the error a vicious agenda to push fascist ideologies, Father Prakash demanded "the immediate withdrawal of the textbook and that those responsible for it be prosecuted and the government apologises to the Christian community." "I will get it checked," said Sunaina Tomar, principal secretary, primary and secondary education, Gujarat government.
KHOJ education for a plural India programme had conducted a joint study and workshop on the issue in Ahmedabad.
---

In 1999, Communalism Combat had done the first ever exposure of the contents of Gujarat state Board with problematic references on 'caste', 'sati' and the minorities. Read the report, How Textbooks Teach Prejudice.