"Sex is Just One Part of Lipstick Under My Burkha": Ratna Pathak
The film Lipstick Under My Burkha has been lauded abroad. But the statements made by the Central Board of Film Certification (CBFC) have greatly undermined the artistic efforts of the director, and other people affiliated with the film. The official statement denounces the film for, among other reasons, being "lady oriented". India is a country where women continue to be opressed, where violence against women is still rampant. This is precisely why movies portraying women's point/s of view must be granted certification, so that there can be a debate around women's issues. Unlike other movies like Udta Punjab, which the Censor Board has had reservations about, Lipstick Under My Burkha has been denied certification outright.
Ratna Pathak Shah, who plays one of the four protagonists of the film, speaks to Sruti M D from the Indian Cultural Forum about the movie and its rejection.

Bollywood is making several women-centric films. Pink, Dangal, Neerja, Nil Battey Sannata… are all "lady-oriented" films. But Lipstick Under My Burkha was rejected by the censor board for being lady-oriented. Why is that?
A question for Mr. Nihalani, not for me I'm afraid. I really cannot quite understand what is meant by "lady-oriented" and why that's so bad. Is something wrong if a film is talking about women and their lives? Considering the fact that over the last hundred years, cinema has focused entirely on men and their experiences of every kind. Is it so surprsising that women will also want to tell their stories? And that they would be different from what we have been seeing before? A woman's perspective is quite different. She looks at the world in a different way and that's going to reflect in the stories about her. It doesn't matter whether the story is made by a man or woman director.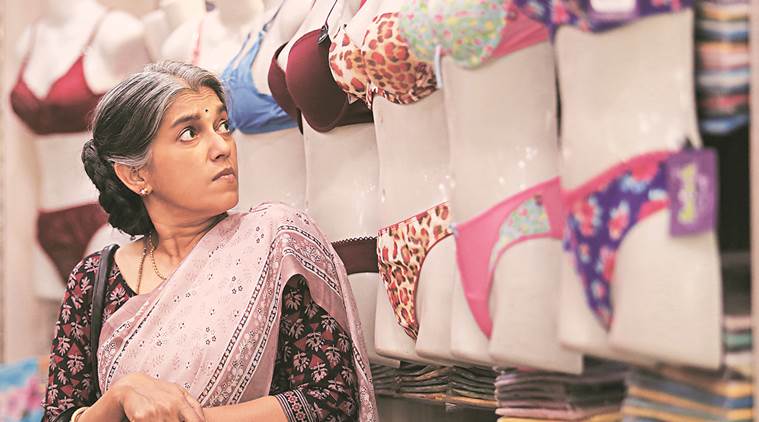 Lipstick Under My Burkha was screened in Cairo, a city with a 90% Muslim population. The CBFC has also said that the film is "a bit sensitive touch about one particular section of society". How can this be a point of rejection for the movie?
They are not so worried about the minority commmunity, considering they are trying to get at the minority communities in India in many ways, which are not very pleasant. But, definitely it is the fact that the film is about a sort of a neglected majority, that are women, which seems to bother the people on the CBFC.
It's not about the minority community for Christ's sake. Women are not a minority, we are half the world. Definitely the film is about women looking at the world through their eyes. And that seems to be really bothering the CBFC. I don't think the minority community issue is of any consequence. Because (in the movie) there are two women who belong to the minoty community and two who don't. Frankly, all their stories are equally horrifying or interesting or funny.
"Audio pornography", "abusive words" and "containious sexual scenes" are provided as reasons to reject this movie. Many movies that are men-oriented use obscene language and are vulgar in nature.
What is "containious"? I hope they mean contentious… That women are subjected to marital rape. That they have dreams which they fulfil in ways which are very private. I don't suppose that's very different from any man in our country. I don't think that's terribly distant from what men go through or experience. Except that so far women haven't admitted to these kinds of dreams in films. Nobody has bothered to make films of this nature. So yes, I was expecting there would be some trouble. I am only surprised by the outright rejection of the film. I mean it is important to have a discussion and debate about this. If there is a group of people that thinks this (movie) is going to unsettle the nation, and society in India, certainly (we) must talk about it. We must be given our chance to convince the CBFC that that is not the intention of the film at all. And unfortunately the CBFC has put it in such a strongly sexual connotation. Their objections have focused on these issues, rather than any others. The film is not that. Not at all. That was not the intention. It is not titillating. In fact, some of the sex is revolting. Grand Masti is okay with all that double entendre and the terrible opinions about women. Then maybe something is wrong with us. There is something very disgusting about our mentality. And that needs to change, for sure.
CBFC Chairperson Mr. Pahlaj Nihalani said that women are pure and that they can't have sex, in the context of Lipstick Under My Burkha. So, what is the movie about? Is it purely about women's sexual discovery?
That's just one part of it. It's about how women really have no power over their lives. That's what this is about and I think that's what's really bothering them. Not the sex. It's the fact that women are asking to have rights over their own lives and their own bodies. That's what is offensive, I suppose. I don't understand why, but it is. I'm very sorry in fact about this unnecessary sexual connotation that has been given to the film. I'm sorry that the people who go to see it now, will go expecting something quite different, and will be disappointed when they don't get it. There's nothing titillating about our movie.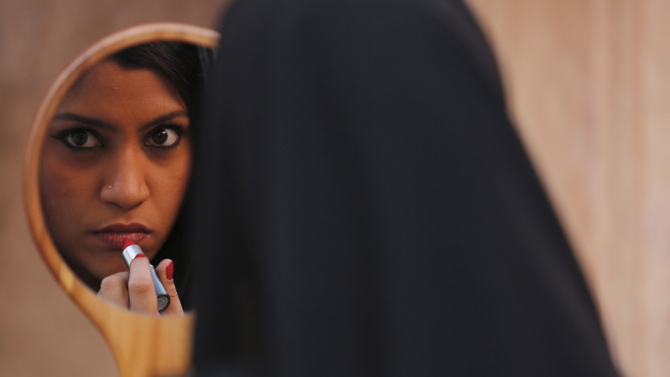 Is there anything else you would like to tell our readers about the movie and the CBFC's rejection?
All I'd say is that these kinds of issues are going to come up more and more as women tell our stories. As we learn to tell our own stories. As men tell different stories about women. There are more and more such issues that are going to crop up. We really should learn not to sensationalise these. Particularly in the media. If we take a strongly for-and-against kind of stand, I think it's going to be detrimental to the whole mood of film-making in our country. We are just now starting to tell stories about Indians. In Indian ways. Using our own experiences. Whether it's Masaar or Dum Laga Ke Haisha or any of these. There is a certain freshness to the stories that are being turned into movies today. And this kind of outright rejection, anything that will come in the way of film-makers wanting to do different things and push the envelope… I'm very very unhappy, we are just not able to resolve this issue. I mean we have been talking about censorship for ages now. If an 18-year-old can vote a person into power, why the hell can't they decide which film they want to see? It's really idiotic the way they are treating our young.
When we talk about the burkha, it is to do with the male-gaze. They say that the best purdah is nazar ka purdah. It allows you to see ugliness of this sort (the rejection of the movie) and behave in ugly manners. That's the nazar ka purdah that is talked about and shown as a good way of looking at the world, for women in particular. I want to ask what kind of nazar ka purdah exists within the CBFC that they could see only this (sex) in the film and nothing else. It's some introspection required at their end I feel, more than ours.

---