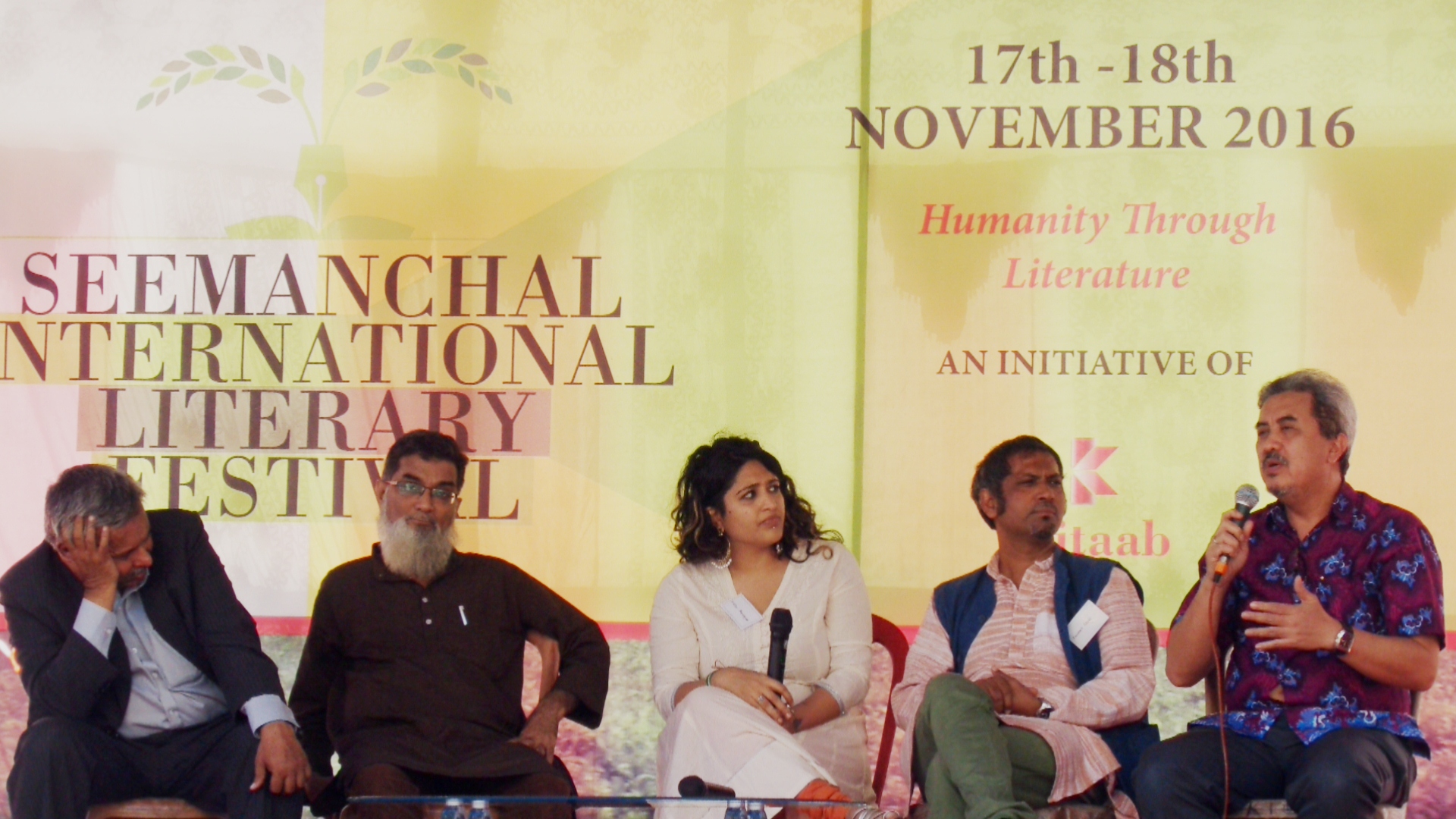 I was surprised when Singapore based English author and publisher Zafar Anjum emailed and invited me to attend Seemanchal International Literary Festival on 17-19 November in Kishanganj, Bihar. On one hand, I kept thinking of how this festival would take place in one of the most backward regions of our country. On the other hand, I was happy that a festival of literature was moving away from the superficial glare of metros and bright lights of hotels to rural India amid people deprived of cultural activities.
On the 16th of November, I boarded a flight from Mumbai to Delhi. At the Delhi airport, while waiting for the connecting flight to Bagdogra, I met well known Urdu critic Shafey Kidwai and literary critic and English lecturer at Aligarh Muslim University (AMU), Nazia Anjum. We shared coffee and talked about the up-coming festival and Kishanganj. Shafey was worried if there would be an audience, especially to attend sessions about gender discrimination and the role of literature in contemporary society, something on which various foreign authors were to speak. When we reached Bagdogra airport in Bengal, we met English author and poet Abha Ayengar and senior journalist Ziya-us-Salam of The Hindu. From Bagdogra in Bengal to Kishanganj in Bihar, our journey lasted two hours. During our journey we saw beautiful tea gardens and green pastures while crossing Bengal. On entering Bihar, the greenery appeared to turn to dust and the roads grew increasingly dilapidated. We were chatting about the festival and thinking of what it held in store for us the next morning.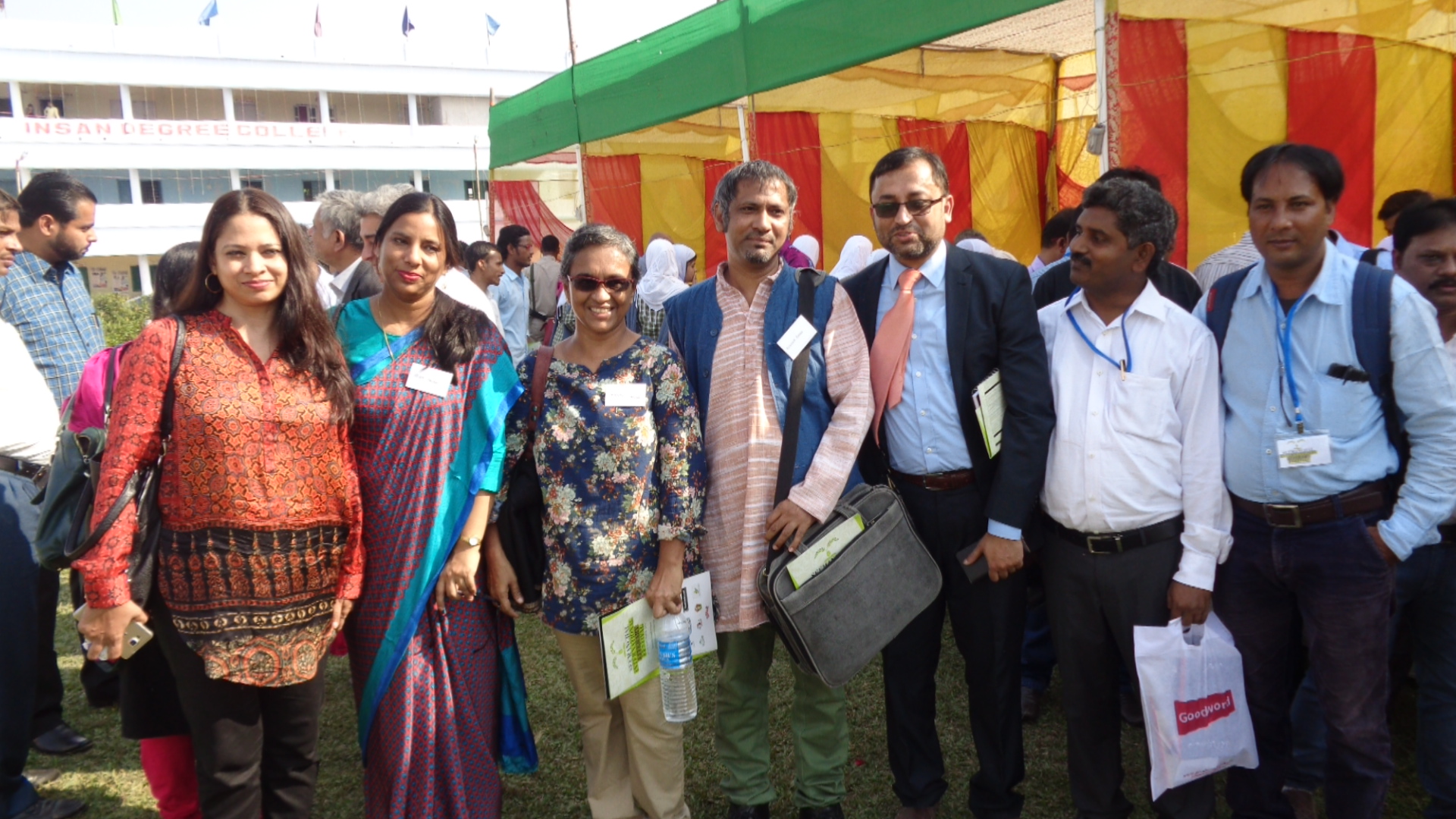 The venue was the well-known 'Insaan School' ground and the stage was set for a two day literary festival. There were around 20 authors mainly of English, Hindi, Urdu and Malay languages from India, Singapore and UK. The venue was packed with local people, students, school staff and journalists who welcomed us with garlands and smiles. In his inaugural address, Director of the Seemanchal International Literary Festival (SILF) Zafar Anjum said that most literary festivals take place in metros and resort towns while a majority of Indians still live in villages and small towns. With this realization, we thought it was time we took literature to the grassroots. The festival which began with a panel discussion on 'Reclaiming Humanity through Literature' continued with zeal and saw the participation of the audience for two days. In the festival, Singapore based journalist and author P N Balji, Director of British Council in East & Northeast India Debanjan Chakrabarti, Chief for Commercial and Business books at Penguin Radom House (India) Milee Aishwarya, Singapore based fiction writer Jayanthi Sankar, Singapore based Malay language writer Isa Kamari, journalist Percy Fernandez who contributes to The New York Times and South China Morning Post, Hindi author and professor at AMU Dr Kamalanand Jha, writer Rheea Mukherjee, Abrar Mojeeb and I participated and interacted with the audience.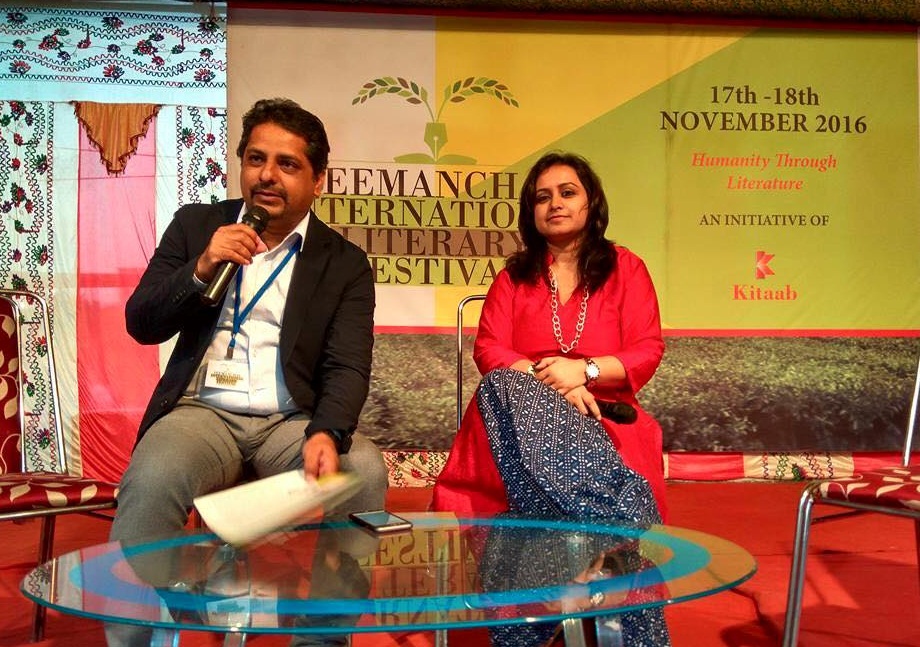 It was an enriching experience to know that people at the grassroots were thirsty to meet authors and discuss literature, understand aesthetics and share their understanding about the socio-political situation. There were two book stalls at the festival and people were crowded around it to purchase books of their choice. I was glad that along with local readers the regional MLA Master Mujahid Alam bought my novel 'Teen Novel' and asked me to autograph the copy. Later, I come to know that Alam was one of the toppers in the University and was an avid reader. Writers from abroad and different parts of India were excited and overwhelmed by the love for literature and discourse they found in rural India. All of them expressed that rural India needs more such literary festivals and they vowed to attend them without hesitation.
---