Jagori Collective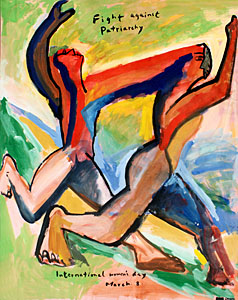 via Olakh's Grassroots Feminist Political Posters in India
A two-part audio tape of feminist songs in Hindi popular with North Indian womens groups in India the 1980's. This collection of songs was produced by the Jagori collective in Delhi. This tape has been digitised in public interest by sacw.net.
Part 1 of the collection:
Part 2 of the collection:
Originally posted on sacw.