A Statement against Arbitrary Killings in Orissa
Press Release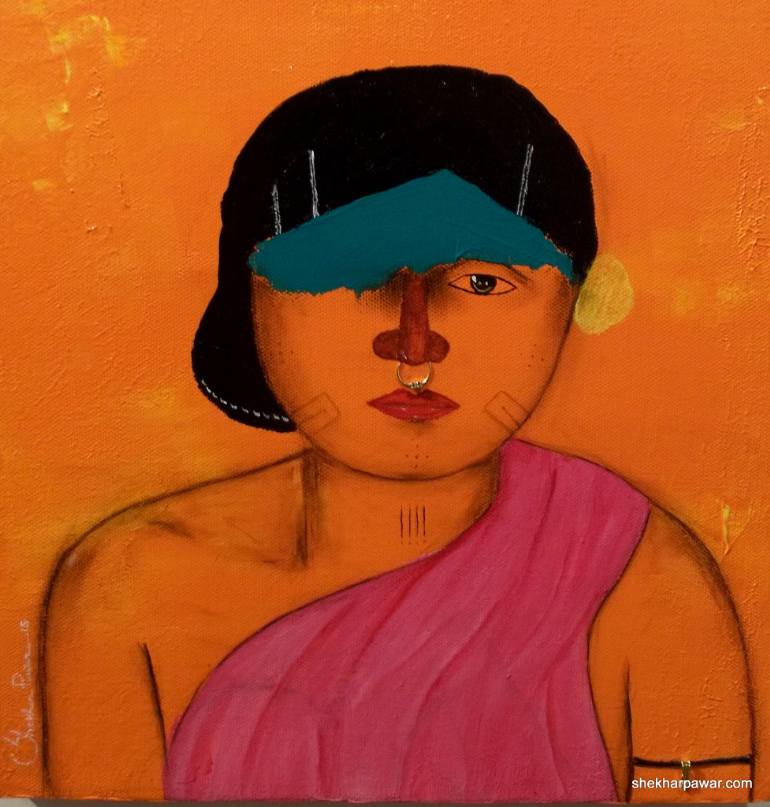 Shekhar Pawar, 'Odisha Tribal Women 2' / via Saatchiart.com
The Campaign Against Fabricated Cases (CAFC), Odisha strongly condemns the killings of innocent persons including, daily labourers from the tribal and Dalit community of Kandhamal district by security forces (SOG) on 8th July, 2016 in the name of curbing Maoist forces.
The organisation fights against state repression and false cases lodged against innocent people by police and administration in the name of fighting Maoism as well as attempts to suppress democratic mass movements questioning the role of the government and administration. The organisation said that this recent and arbitrary killing, even as the fight to get justice for the killing of 5 tribal and Dalit persons by security forces on 14th November 2014, in Bhaliaguda forest area (the bordering area of Kandhamal-Gajapati-Ganjam), and murder of a couple at Pangalpadar village of Kotagada block continues, has exposed the real face of so-called pro-people Government of Odisha led by Biju Janata Dal (BJD).
Kukal Digal (Male-50), Luta Digal (Male-25), Timari Mallick, Bringuli Mallick and Midiali Mallick (all are women and aged around 40 years) and 2-year-old child of Sunita Digal and Luka Digal were returning from Balliguda, with others after receiving their wages under MGNREGA through the bank when they were killed by the security forces. The block and Sub-Divisional head quarter of their village Gungudmaha is under Parampanka G.P). Even severely injured Luta Digal was not taken to nearest hospital for immediate treatment; he succumbed to his injuries.
The CAFC strongly condemns these killings and demands an impartial and high-level inquiry by a Special Investigation Team (SIT) under guidance of judiciary. They demand immediate suspension of the Superintendent of Police and police personnel responsible for killings, as well as the lodging of an F.I.R against them under Sec-302 and 50 lakhs compensation to all families.
The full release in Odiya is below: