Bhikhu Parekh: Gujarat Governor should not sign GSHEC Bill 2016
The Gujarat governor should not sign the Gujarat State Higher Education Council Bill 2016 in its current form, said Lord Bhikhu Parekh, former vice-chancellor (VC) of M.S. University, Baroda, and member of the United Kingdom's House of Lords.
Parekh, an eminent political theorist, told mediapersons here on Monday that the state government has not been able to build upon the foundation for development of higher education in the state that was laid by Prime Minister Narendra Modi when he was chief minister of Gujarat.
It was in 2013 that after Parekh gave a call, Modi had organized a higher education summit at Gandhinagar in which VCs all universities of Gujarat were invited to discuss the roadmap ahead for higher education in the state. "I had thought that the education sector will get an impetus after that because Modi had laid the foundation for that during that summit. But there is discontinuity after Modi left Gujarat," he said.
Critical of the controversial provisions of the bill, Parekh said government dominance in the council in Gujarat is more compared to such councils formed in other states. "The governing council itself will be headed by chief minister as its president, education minister as vice-president and minister of state (education) as co-vice-president. There will be 15 government nominees including five VCs who will not be elected from amongst themselves but selected by the government. This is unacceptable," he said.
"Government can advise universities but cannot control them. It can give them financial directions but not academic directions. There is also a provision whereby government can do commercial development of properties of the universities which is completely unnecessary," he said.
Parekh recommended that there should be imaginative programmes to uplift the standard of higher education in the state. "China sends around 2,000 children to universities like Oxford, Cambridge, Harvard and Princeton to study there. Our children should also get such scholarships. Students from there should come here for summer schools. There should have been mention of the visiting professors fund and linkages with foreign universities which is missing from the bill," he said.

He even suggested the formation of an advisory group of alumni settled abroad and within the country in each university such as the one formed under the chairmanship of Nobel laureate Amartya Sen for Kolkata-based Presidency College.

First published in the
Times of India
; republished here with minor changes.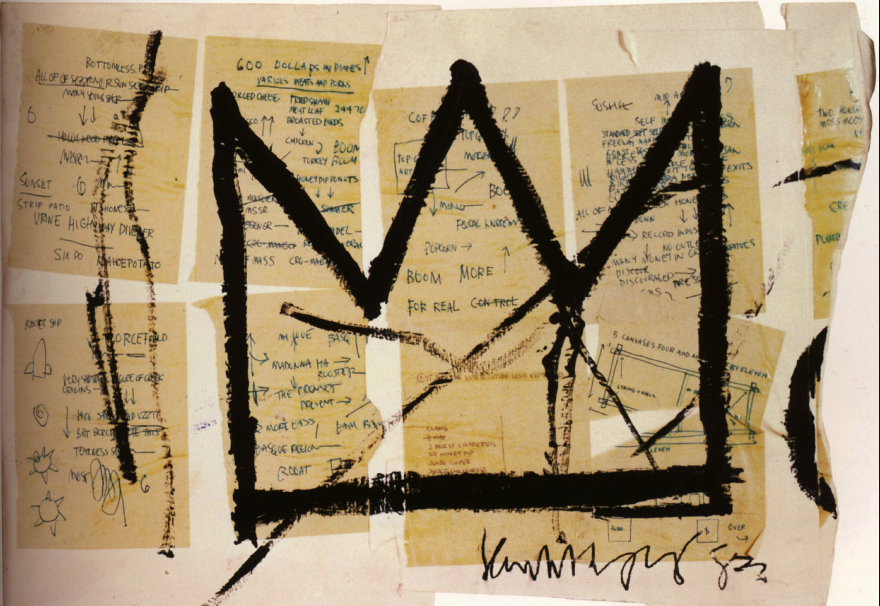 © Jean-Michel Basquiat, 'Crown' / WikiArt